OUR CULTURE
We are proud to provide a state-of-the-art facility for the highest quality orthodontic care available. It is one of our top priorities to protect the well-being of our valued patients. For this reason, our office surpasses all OSHA (Occupational Safety and Health Administration) and CDC (Center for Disease Control) standards. We are confident that you will feel right at home in our office as we welcome all patients as if they were family. We proudly serve the following locations: Fallbrook, Escondido, San Marcos, Temecula, Bonsall, Vista, Oceanside, Murrieta, Rancho Bernardo, Carlsbad, Encinitas, Poway, and Valley Center.
---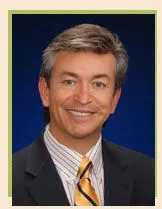 Dr. Daniel A. Flores loves his work as an orthodontist and enjoys working with his highly skilled team to provide life changing, gentle and personalized orthodontic care to each of his patients. Witnessing the transformative positive change that occurs in his patients' lives as they obtain and bring their most confident beautiful smile to life is very rewarding and satisfying to Dr. Flores.
Dr. Flores and his wife, raised their family and reside in Fallbrook. They love the green, rolling hills covered with avocado and citrus groves, the fresh air and great climate and the friendly, rural country atmosphere of North San Diego County. As a family, they like to water-ski, snow-ski, camp, hike and go to the beach. They also enjoy off-road motorcycle riding, snow boarding, wake boarding, and traveling. Dr. Flores also enjoys surfing, bike riding, playing guitar and drums, music, concerts and photography.
Dr. Flores was born in Peru to missionary parents. Moving to the United States at the age of 5, he was raised in Orange County, California. He attended Loma Linda University, where he completed his undergraduate education with a Bachelor of Science degree in Business Management and then attained his Doctor of Dental Surgery degree. After practicing a few years as a general dentist, he returned to Loma Linda University to specialize and attain his Master of Science degree in Orthodontics. Since graduating as a specialist in Orthodontics, Dr. Flores has continued his involvement in advanced education as an Assistant Professor of Orthodontics at Loma Linda University. A few years after becoming a specialist if Orthodontics, Dr. Flores also took the extra step to become a Board Certified Orthodontist by the American Board of Orthodontics.
In 1990, Dr. Flores bought the Orthodontic practice of Dr. Robert Mitchell in Fallbrook, which was previously owned by Dr. Robert Mohr. Recently, in an effort to better serve the communities of North San Diego County, Dr. Flores bought the practice of Dr. Robert Reznichek in Escondido in 2015. So now, there are two convenient Flores Orthodontics locations, Fallbrook and Escondido.
Locally, Dr. Flores enjoys staying involved and giving back the community by participating in membership with the Fallbrook Chamber of Commerce and the Bonsall Chamber of Commerce and by actively supporting the local schools, local sports teams and other local organizations. Dr. Flores has been voted to the list of top Dentists by his peers since 2007. Dr. Flores also enjoyed serving the local community as a member of the Fallbrook Village Rotary Club for many years, serving in various roles for the club, including president.
Dr. Flores is proud to partner with Smiles Change Lives (SCL) to bring essential orthodontic care to children in need in the Fallbrook community. Smiles Change Lives, a national nonprofit organization, was founded in 1997 to provide access to affordable orthodontic care to children from low-income families. Since the program's inception, SCL and its partner orthodontists have treated more than 1500 children nationwide.
With an approach that treats the whole patient, Dr. Flores is working with San Diego State University and The Healthy Smiles Program to promote physical activity, healthy eating, healthy lifestyles and habits among teens and pre-teens. The program provides positive reinforcement to patients in an effort to increase healthy eating and physical activity.
As a Board Certified Orthodontist by the American Board of Orthodontics, Dr. Flores is a member of the College of Diplomates of the American Board of Orthodontics. He is also a member of the American Association of Orthodontics, the Pacific Coast Society of Orthodontists, the California Association of Orthodontists, and the San Diego Academy of Orthodontists. He was also a member of the American Dental Association, the California Dental Association, and the San Diego County Dental Society. Dr. Flores has enjoyed serving the North San Diego County communities of Fallbrook, Escondido, Bonsall, Temecula, Murrieta, Vista, Oceanside, San Marcos, Rancho Bernardo, Poway, Carlsbad, Valley Center, Rainbow, Pala, Pauma Valley, De Luz and Camp Pendleton with excellence in orthodontic care and service since 1990.
---
RDA

Orthodontic Assistant

Josie has been and RDA for over 30 years and has worked for Dr Flores off and on since 1990, taking a break from orthodontic assisting when her children were born. She has been married for 37 years and has 3 boys ages 24, 21, and 19. In her spare time, she likes to help at her church. She enjoys camping, walking and spending time with family and friends.

RDA

Financial/Scheduling Coordinator

Mary (aka Tahoe) moved to Temecula from beautiful Lake Tahoe, California to get married! She and her hubby, Mark, have 5 incredible kids between them and 4 awesome grandkids. They also have a spoiled rotten Siberian Husky named Dakota, which they take everywhere! Mary, an RDA for over 7 years, has worked in orthodontics for over 8 years. She enjoys working in orthodontics because it's an opportunity to help people and watch their self-esteem and confidence grow as their beautiful, new smiles transform.

RDA

Treatment Coordinator

Lin has worked for Dr Flores for since 2006 and has been an RDA for 27 years. She is married and has raised 2 wonderful children. Lin enjoys camping, hiking, water & snow skiing, and spending time with friends. Lin's family also includes two cats and a dog that is a great escape artist. Lin is a big Country Music fan. She recommends that you wear your retainers because she has had to go through orthodontic treatment again as an adult as a result of poor retainer wear!!!.

RDA

Orthodontic Assistant

Julie has worked with Dr. Flores for five years and worked with Dr. Reznichek prior to that for over 20 years.  She has been in the dental field since she was 19.  Julie is married and has two sets of twins, with 3 of them being married, and has seven grandchildren.  She enjoys camping and hiking and spending time with her family.

Appointment Coordinator

Ruby has been with Dr. Flores since 2017. Ruby was born in Bellflower, CA, but was raised in Escondido, CA. Ruby is a very big people person and loves to interact with our patients. You can expect a big friendly smile from her the moment you walk through the door! When Ruby is not in the office, she likes to stay home and binge watch Netflix shows or travels up north to visit her boyfriend, Carlos, in San Jose, CA.